Ibupreneur Malaysia was born as a Champion of Youth Leadership Academy 2019 by McKinsey & Company and Malaysia Global Innovation Creative Centre's USC 2019 Top 3 Finalist.
A nominee for The Women of The Future UK, Southeast Asia Award, Ibupreneur strives towards a world where women are empowered.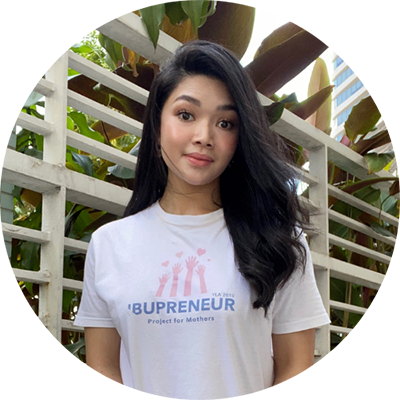 AIDA ZUNAIDI
Aida is our impact strategy officer! She oversees operations with our mothers and leads the key management team, whilst building strategic business development for economic opportunities in Ibupreneur. In her other life, she also specialises in technology for businesses digital transformation.
Her passion involves world languages and cultures. You'll find her exploring traditional recipes in the tribes of Sarawak for our mothers to modernise!

https://www.linkedin.com/in/aidazunaidi/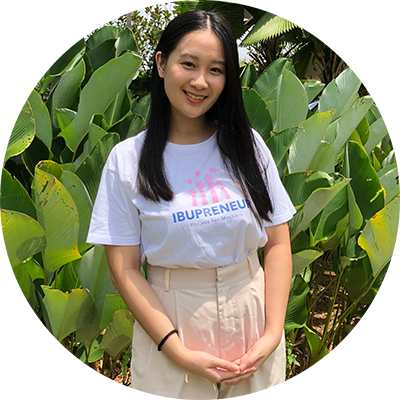 WONG WEI QI
Wei Qi is our financial sustainability guru! A scholar in Accounting Information System, she oversees financial viability and legal matters to ensure Ibupreneur's independent financial well-being - so we can continue to invest in Malaysia's women economic empowerment. She was a Malaysian delegate in YSEALI Academic Fellowship Program sponsored by the U.S Embassy.
Wei Qi derives happiness by empowering others as she aims to share her experiences to give back to the society. Work aside, she enjoys travelling, and finds bliss in creating art pieces.

https://www.linkedin.com/in/wong-wei-qi/